SyncPulp® is a management and control system for the entire biorefinery, which enables even more agile operating methods. SyncPulp is based on long experience in the production and information system needs of the pulp industry.
SyncPulp® benefits the entire mill
The fundamental idea of SyncPulp is expanding the production perspective from production history and departmental optimization to anticipating the future and perceiving the whole. By steering the processes of the entire mill more visibly towards a common goal, significant improvements in production performance can be achieved.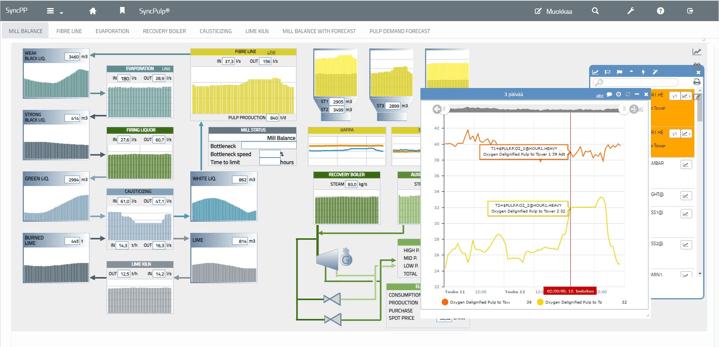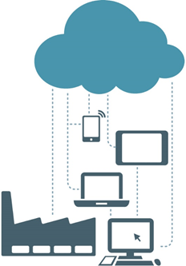 SyncPulp® as a service guarantees a fast start
SyncPulp is an easy-to-use browser-based application that enables data sharing and good remote access.
The system can be delivered as a service (SaaS), with no need for hardware investments, enabling a very fast delivery. SyncPulp includes built-in interfaces to most automation and data collection systems.
Day-to-day management product modules
Our daily operations management product modules are Site-view, - production information displays and Diary - production's electronic logbook.